Sublimely Smooth + Luminous Skin, Effortlessly Yours
Is your routine a complicated litany of lotions, potions, tonics + treatments that waste your time + clutter your space?
Are you disenchanted with premium-priced products that conjure no magic? 
A streamlined skincare solution that truly "does-it-all" might seem like a fairy tale, but...

...PbAO just might make you believe in "magic"!
PRESTIDGE beauté Active Organics is made up of 5 luxurious multitasking skin-loving products. Each made by hand + infused with healing Reiki energy in small batches.
Replace the many with the powerful few, and see younger, radiant skin in minutes.
We get it - streamlined, effective skincare is hard to find.
30-year skincare expert Shawnelle Prestidge couldn't find a superlative, clean, "all-in-one" product that her skin loved and so desperately needed. So she created Ageless Skin Serum + the PbAO line to meet that need for people of all ages and skin types.
Models, estheticians, and discerning customers just like you agree – the results are magical! 
See lines, puffiness and redness nearly erased in minutes:
Jane Fonda's Makeup Guru Shares the Tricks That Will Keep You Looking Young Forever
"Prestidge's Miracle, her gold-ticket item...Ageless Skin Serum, which boasts
15 high-vibrating, nutrient-rich essential oils, and active botanicals."
How To Look As Hot As Martha Stewart
 I always sought products that would help plump, iron-out, and smooth fine lines while firming-up loose skin, particularly under the eyes and on the eyelid. To meet that need I created Ageless Skin Serum, which is now always my first step.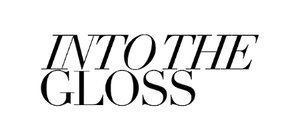 The Best Face Oils And Serums That We've Ever Tried
"Not only does it smell great, it also helps clear up blemishes and moisturizes and calms the skin...
and works well under makeup!

Skincare Before Foundation, Always!
"Shawnelle Prestidge, created her own all-natural skin-care line, Prestidge Beaute, to use on Jane Fonda, in particular her Ageless Skin Serum. It can iron out the skin and fill in the lines and kind of [tighten] all at once."

Jane Fonda's Makeup Artist
"Prestidge created an all-natural skin care line with "Jane closely in mind." Her go-to product for instantly softening wrinkles: Ageless Skin Serum. After personally testing out the first batch, Prestidge saw her wrinkles minimize and disappear."

VOGUE The One
"I'm pretty conscious about anything that I put in or on my body—the more natural it is, the better, the more trust it," says Araks Yeramyan, espousing the ethos that has made Prestidge Beaute's Ageless Skin Serum her go-to secret for a gentle glow.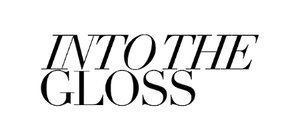 Get the skin of your dreams in 3 simple steps:
1. Purchase Ageless Skin Serum once or on subscription, and gleefully retire your cache of creams and treatments. Boost hydration and soothing with additional PbAO products as desired.
2. Take a quiet moment. Warm the serum and inhale its heavenly scent before massaging it in for an aroma-therapeutic ritual of self-love, morning + night.
3. Take notice of steadfast, "magical" results! Most PbAO customers see plumped, smoother, brighter skin swiftly and seamlessly. Results are enhanced with consistent use.
WOMEN-OWNED + OPERATED

SMALL-BATCH BROOKLYN-MADE

EARTH-FRIENDLY + SUSTAINABLE

REIKI-CHARGED

CRUELTY-FREE

PLANT-BASED ORGANIC CLEAN-BEAUTY







SHOP SETS + SAVE
Enjoy so much more for less!
Skin Health Beyond Skin Deep
You've tried it all, and you know the results you covet. While the skin resolving "Holy Grail" has thus far eluded you, deep down you believe the right one, that magic fit - remains out there for you…
Skincare is typically an endless bombardment of products that seems to fill up your bathroom & empty your wallet. It's become a chore that you're committed to, but has left you disillusioned and disappointed with subpar "results".
PRESTIDGE beauté Active Organics is a Reiki charged, multi-corrective, supremely nurturing, organic skincare solution that will replace your "chore" with a twice-daily ritual you'll cherish.
The alternative medicine of Reiki takes the unmatched results of PbAO beyond skin deep – like capturing meditation in a bottle. The multitasking nature of the products renders a simplified ritual that is a delight for skin + senses. And you will see imminent results – often quite swiftly.
PbAO is an accessible yet luxurious skincare line that you will not only look forward to ritualizing at the beginning & closing of each day, but that genuinely WORKS. Don't be discouraged with a skincare routine that wastes your time, energy and money. Instead blur lines + wrinkles, clear up + even out, lift + moisturize your skin for a bright and radiant glow you'll wear with a heightened sense of wellbeing!
LOVING MY NEW SKIN!!
"I have been using the Sacred Tonic, Ageless Skin Serum and Healing Salve for almost a week and I'm already loving my skin for the first time in years. I'm 52 years old and have extremely sensitive skin. I have acne on my nose, eyelid dermatitis and my fair skin always looks red and irritated. After one week of using Prestidge my skin is calm, clear and finally looks healthy. I cannot say enough about PRESTIDGE. Thank you Shawnelle for all that you do. I am loving my new skin. Sending hugs from a forever loyal customer from Georgia." -SUSAN
Essential oils are well known commercially for their aromatic qualities, but their powers extend ...
✕